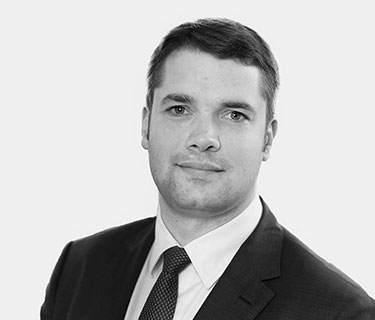 Partner with Crowell & Moring LLP
Experience as a lawyer in Belgium and Spain
Specialised in privacy and GDPR
Certified Information Privacy Manager (CIPM)
Former member of the advisory board of the International Association of Privacy Professionals (IAPP)
As a partner at Crowell & Moring LLP, Maarten Stassen focuses on privacy and data protection, including GDPR and solutions for international data transfers. In addition, he assists big companies and organisations in the legal and operational aspects of digital ecosystems such as the Internet of Things and Blockchain technology.
Maarten at the Data Protection Institute
In the Data Protection Officer Certification Training course, Maarten explains how you can implement the theoretical bases of the GDPR and translate them into pragmatic solutions.
Here is what Maarten himself says about this: "Thanks to my hybrid background as a lawyer and a Data Protection Officer for a US insurer, I understand what the needs are and how the role of the DPO has to be fulfilled. I am happy to pass on this experience to people who want practical solutions for the application of complex legislation."
Above all, Maarten aims to seek out the needs and questions of the participants. He asks and answers the concrete questions that need to be answered, such as:
May I read a sick colleague's e-mails when they are away?
May I track my staff's internet activity?
What information may we put on a staff badge?
He adopts a pragmatic attitude and his answers are concise, clear and geared to the day-to-day reality of companies and organisations.
Stay informed via our newsletter
Stay connected with our latest news, offers and available training.