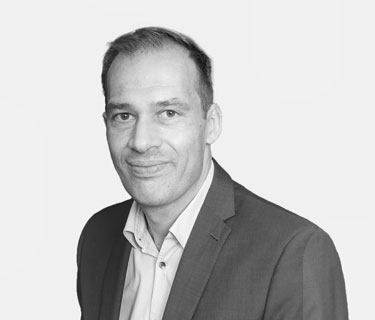 Managing Partner at Sirius Legal Lawyers, founded in 2010
8 years of expertise in data protection and privacy for the media, advertising and entertainment industries
Member of the Legal Committee of BAM (Belgian Association of Marketing)
Member of the IP Practice Group of Consulegis, an international network of independent law firms
Experience as a lecturer of drafting techniques for commercial contracts at VUB (2005-2013)
Experienced speaker at seminars and various training courses
Since 2010 Bart Van den Brande is managing partner at Sirius Legal Lawyers, a team of experienced lawyers with in-depth knowledge of different areas of specialization. Bart has worked at several well-known Brussels law firms and has developed extensive expertise in: • media and advertising law • market practices • consumer protection • intellectual property law • internet and e-commerce • privacy and data protection • IT and software development • gaming law. Because of his expertise in media and entertainment law, Bart was the only Belgian lawyer to be designated as a recommended specialist in media & entertainment law by the international trade journal Global Law Experts. Both small independent businesses and multinationals can call on him for court procedures and advice. In addition, he helps companies to comply with the GDPR.
Bart at Data Protection Institute
In the past, Bart worked as a practical assistant at the VUB where he taught about commercial contracts. He also regularly gives workshops, trainings and seminars. He enjoys teaching on various topics such as privacy, GDPR, consumer protection and internet law. At Data Protection Institute, he gives the legal presentation on the foundations of the GDPR.
This is what Bart says about it: "I want to translate the complex rules of the GDPR into relevant and practical tips that can be used in the workplace. In doing so, I use as many examples as possible. My experience in the advertising and e-commerce sector gives me a good insight into the day-to-day business challenges around privacy and data protection."
As a trainer Bart resolutely opts for a pragmatic approach, aimed at the world of the people he speaks to.
Stay informed via our newsletter
Stay connected with our latest news, offers and available training.