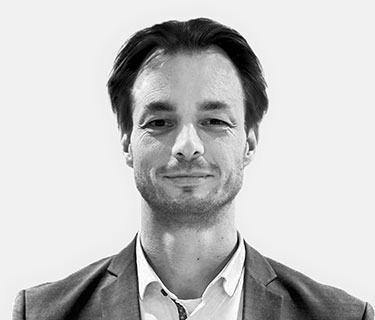 Managing Partner Data Trust Associates
Over 10 years of experience in data management (including with Volvo) and 18 years of experience in IT.
EU-certified Data Protection Officer (certification by the European Institute of Public Administration since 2015)
Trainer at Vlerick Business School and I.T. Works
As the manager of Data Trust Associates, Christoph Balduck assists organisations in the field of data privacy, data protection and information management. He focuses on practical implementation that ensures that companies get value from their data. He sees the automation of the GDPR processes as a means of having full control over personal data.
Christoph at the Data Protection Institute
In the Data Protection Officer Certification Training course, Christoph Balduck focuses on data management, risk management, data leaks and data protection by design and by default. He explains how you can use data better and increase the quality and traceability. Here is what Christoph himself says about this: "By charting your company data, you gain a better insight into where processes, reports, etc. are not running smoothly or give incorrect results/insights. I explain what needs to be done to be GDPR compliant, but at the same time I aim to point out that with a little extra effort, you can benefit far more from it.
By actively using your GDPR Data Register and combining the GDPR guidelines with other data management capabilities, you can optimise your processes. He also provides an overview of GDPR tooling that can be deployed practically to automate GDPR activities, assess risks and deal with incidents.
Christoph pays particular attention to the practical implementation of the legal guidelines. He makes extensive use of practical examples and exercises during his course. He likes interaction and group discussion. This leads to a better understanding of the material and concrete answers to the questions raised by many companies and organisations.
Stay informed via our newsletter
Stay connected with our latest news, offers and available training.