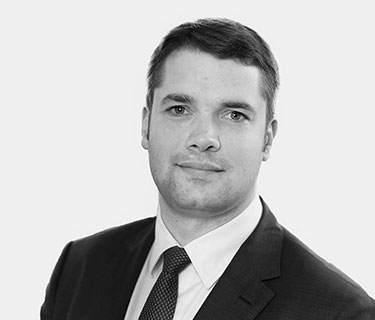 Partner bij Crowell & Moring LLP
Ervaring als advocaat in België en Spanje
Gespecialiseerd in privacy en GDPR
Certified Information Privacy Manager (CIPM)
Voormalig lid van de adviesraad van International Association of Privacy Professionals (IAPP)
Als Partner bij Crowell & Moring LLP focust Maarten Stassen op privacy and databeveiliging, inclusief de GDPR en oplossingen voor internationale datatransfers. Daarnaast staat hij grote ondernemingen en organisaties bij op vlak van de juridische en operationele aspecten van digitale ecosystemen zoals Internet of Things en Blockchain-technologie.
Maarten bij Data Protection Institute
In de Data Protection Officer Certificatie Training legt Maarten uit hoe je de theoretische grondslagen van de GDPR kan implementeren en vertalen naar pragmatische oplossingen.
Dit vertelt Maarten er zelf over: "Door mijn hybride achtergrond als advocaat en Data Protection Officer voor een Amerikaanse verzekeraar, begrijp ik wat de noden zijn in een bedrijf en hoe de rol van DPO moet ingevuld worden. Deze ervaring breng ik graag over op mensen die praktische oplossingen willen voor de toepassing van een complexe wetgeving."
Maarten wil vooral op zoek gaan naar de noden en vragen van de deelnemers. Hij stelt en beantwoordt de concrete vragen die moeten beantwoord worden, zoals:
Mag ik de e-mails van een zieke collega lezen als deze afwezig is?
Mag ik het internet van mijn werknemers controleren?
Welke info mogen we op een personeelsbadge zetten?
Hij heeft een pragmatische instelling en zijn antwoorden zijn bondig, duidelijk en toegespitst op de dagelijkse realiteit van ondernemingen en organisaties.
Blijf op de hoogte via onze nieuwsbrief
Blijf in contact met ons laatste nieuws, aanbiedingen en beschikbare opleidingen.