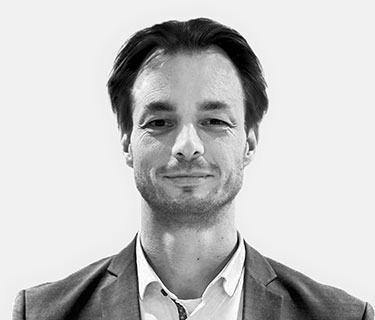 Managing Partner Data Trust Associates
Meer dan 10 jaar ervaring in data management (o.a. bij Volvo) en 18 jaar ervaring in IT
EU gecertificeerd Data Protection Officer (certificatie door European Institute of Public Administration sinds 2015)
Trainer bij Vlerick Business School en I.T. Works
Als zaakvoerder van Data Trust Associates staat Christoph Balduck organisaties bij op vlak van data privacy, databeveiliging & informatie-management. Hij focust daarbij op een praktische implementatie die ervoor zorgt dat bedrijven waarde halen uit hun data. Het automatiseren van de GDPR-processen ziet hij als een manier om volledige controle te hebben over persoonlijke gegevens.
Christoph bij Data Protection Institute
In de Data Protection Officer Certificatie Training focust Christoph Balduck op data management, risicomanagement, data lekken en data protection by design en by default. Hij legt uit hoe je data beter kan gebruiken en de kwaliteit en traceerbaarheid ervan kan verhogen. Dit vertelt Christoph er zelf over: "Door je bedrijfsdata in kaart te brengen, krijg je beter inzicht in waar processen, rapporten etc. niet goed gaan of onjuiste resultaten/inzichten geven. Ik leg uit wat er moet gebeuren om compliant te zijn met de GDPR, maar wil tegelijkertijd meegeven dat je er mits een beetje extra inspanning nog veel meer voordeel uit kan halen.
Door je GDPR Data Register actief in te zetten en de GDPR-richtlijnen met andere data mgt. capabilities te combineren kan je processen optimaliseren. Hij geeft ook een overzicht van praktisch inzetbare GDPR-tooling voor het automatiseren van GDPR-activiteiten, het inschatten van risico's en het behandelen van incidenten.
Christoph heeft vooral aandacht voor de praktisch implementatie van de juridische richtlijnen. Tijdens zijn cursus komen er heel veel praktijkvoorbeelden en oefeningen aan te pas. Hij vindt het aangenaam als er veel interactie en groepsdiscussie ontstaat. Dit leidt immers tot een beter begrip van de materie en concrete antwoorden op de vragen van veel bedrijven en organisaties.
Blijf op de hoogte via onze nieuwsbrief
Blijf in contact met ons laatste nieuws, aanbiedingen en beschikbare opleidingen.