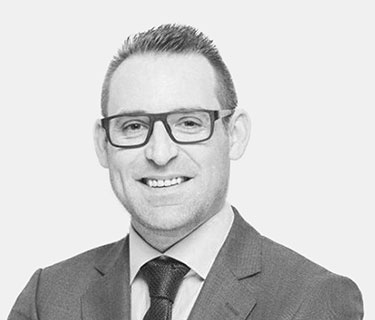 Licentiaat in de Rechten (Vrije Universiteit Brussel)
20 jaar ervaring in ICT-recht, intellectueel eigendomsrecht, privacy en verwerking van persoonsgegevens
Advocaat-vennoot bij Affluo
Advocaat-vennoot bij Advocatenkantoor Johan Vandendriessche BVBA
Gastdocent

Odisee
Solvay Brussels School of Economics and Management

Gastprofessor

ICT-recht | UGent
ICT & Data Protection Law | HoWest

Co-editor | Praktijkboek Recht en ICT
Johan is advocaat en vennoot bij Erkelens Law, waar hij gespecialiseerd is in IT-recht, IT-contracten, outsourcing, gegevensbescherming, privacy en informatiebeveiliging. Deze praktijkervaring combineert hij met academische ervaring als gastprofessor aan verschillende scholen en universiteiten. Daardoor kan hij zich zowel richten op de diep theoretische problematiek van databeveiliging als op de praktische uitvoering ervan.
Johan bij Data Protection Institute
In de Data Protection Officer Certificatie Training geeft Johan Vandendriessche de juridische basis tijdens de eerste twee dagen. Daarnaast toetst hij de theorie aan de praktijk door middel van bruikbare tips en realistische praktijkvoorbeelden.
Dit vertelt Johan er zelf over: "Als toekomstig Data Protection Officer moet je de juridische fundamenten beheersen om deze in de praktijk te kunnen toepassen."
Met zijn 20 jaar academische en praktische ervaring in databeveiliging en privacy heeft Johan de hele geschiedenis van de privacywetgeving van dichtbij opgevolgd en bijgedragen aan dit debat. Hij focust op de theoretische grondslagen, maar kent ook de reële uitdagingen voor organisaties en ondernemingen. Hij vertrekt graag vanuit echte ervaringen van deelnemers en geeft hen zo inzicht in de belangrijkste elementen van de GDPR en de mogelijke gevolgen.
Blijf op de hoogte via onze nieuwsbrief
Blijf in contact met ons laatste nieuws, aanbiedingen en beschikbare opleidingen.