Data Governance Foundations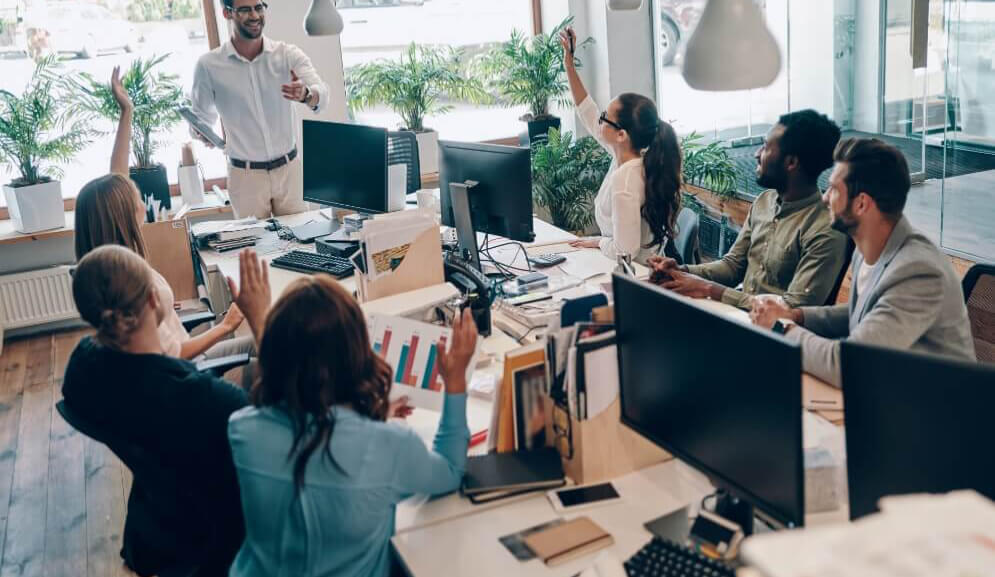 Tijd
van 09u00 - 12u00 & 13u00 - 17u00
Onze docenten voor de opleiding: Data Governance Foundations
This training is taught in English. Check here to find out more about the content, planning and to subscribe.
What is data governance? And do you really need it?
Even when your organization is packed with data management solutions, data management in itself often remains an enigma. Getting value out of data in our daily jobs and on behalf of the organization often sounds more like alchemy.
This introduction course learns you how to govern your company data – which is essential to understand your data and how you can use it to obtain value from it (for you and your organization).
Data Governance Foundations demystifies data governance, to provide you with a practical understanding of it and allowing you to apply it in real life. Additionally, we show you how to control data and obtain operational and analytical value for your business.
We'll also cover common regulatory constraints (e.g., GDPR, Data Governance act, Data Act,…) and focus on recognizing and managing data quality, as well as how to deal with data catalogs.
We touch on some key data governance topics, including:
A proven methodology.
Data governance organization.
Operating models including data governance roles & processes.
Technology.
Architecture and positioning vs existing solutions.
The link to data strategy.
A list of use cases and how they were practically applied.
Demystifying your data allows you to democratize it for users companywide.
It empowers non-IT personnel to gather and analyze data correctly and efficiently in a self-service manner. They can then share the outcomes of their analysis with their peers, producing reports that lead to more and faster insights. It also frees up the data team to do what they do best – which is maxizing value from it for the organization.
Levelling the playing field and learning how to efficiently access quality data cuts down on long lead times in terms of obtaining data and creating reports. And it streamlines operations – a win-win across the board.
But … democratizing data should also be a controlled process. A radical change of orientation, mindset, and practice are required. And that's why we focus on giving you the 'tools' you need to manage that change. For instance, we identify common pitfalls along with data governance best practices, like:
Investing in the wrong tools based on the assumption that all tools serve the same purpose (There is no one-size-fits-all data governance tool!).
Too much complexity in terms of your metamodel, workflows, policies, visualizations, etc..
Lack of buy-in or training where data governance tools end up unused, gathering dust on the shelf.
If you're looking to introduce data governance at your organization and want to revolutionize how your business approaches and uses data – Data Governance Foundations gives you the building blocks and a practical way forward.
We show you how data governance and its components give you and your company a competitive, data-driven edge – ensuring that you understand what it's about and enabling you to convince your organization of its importance.
This course is perfect for anyone who wants to know more about data governance, its use, impact, and application.
This training is taught in English. Check here to find out more about the content, planning and to subscribe.
Lunch, coffee, refreshments and course material included.
Planning
"In order to promote data-driven work in Sint-Niklaas, we organized the training courses 'Solving Business Problems with Data' and 'Data Governance' together with Data Trust Associates. Colleagues from various domains took part and were enthusiastically taken on board. A first result is that we have defined roles and responsibilities within our organization."
Wij zijn erkend door:
Registration number KMO portefeuille: DV.O213013

Our courses are accredited for the KMO-portefeuille. This means that, depending on whether you are a small or medium-sized enterprise, you can receive a 30% or 20% subsidy from the Flemish Government on the cost of registration.

Acknowledgement by Chèque-Formation

The training voucher allows you to benefit from financial aid to train your workers in one of the approved training centres. Worth 30 euros, it corresponds to 1 hour of training per worker.