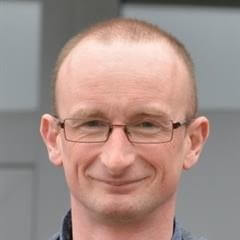 Commissioner-investigator at the Belgian Supervisory Body of Police Information
Employed for more than 20 years in the Belgian Federal Police in different positions both at national and regional level, always related to the management of operational police information, including public order and judicial police
Involved in the development of a national ANPR network
Head of service at the Communication and Information Service of the District of Halle Vilvoorde
Worked as chief operations for the Belgian Air Support Unit and for the Intelligence Department of the National Public Order Directorate.
Involved in the functional development of several police applications, and acted as a representative in working groups with regards to police law and national guidelines for the processing of police information
Occasionally sent abroad to participate in international information exchange centers established at the occasion of large scale international events such as G8 Summits and NATO meetings
Participated to several international seminars and trainings
Participate to several international courses and seminars
Sent to Burundi twice in order to contribute to the training of local police officers and in order to develop a national communication center with regards to the 2015 national elections
Guest lecturer at different police academies with regards to police information matters
The Investigations Department of the Belgian Supervisory body of Police Information verifies the processing of police information by the Belgian police services i.e. the verification of the processes behind the gathering, evaluation, registration, updating and finally erasure and/or archiving of this information with regards to the LED and the National Police Act.  This department has far reaching powers due to the fact that they have an unlimited access to all information and data processed by the police services, they can seize documents, objects and data and they report their findings.
Stefan at the Data Protection Institute
Operational data processing at the Belgian police in general, and camera related treatments (e.g. through the use of ANPR) in particular.
Make people work together, make yourself redundantly available.
Blijf op de hoogte via onze nieuwsbrief
Blijf in contact met ons laatste nieuws, aanbiedingen en beschikbare opleidingen.