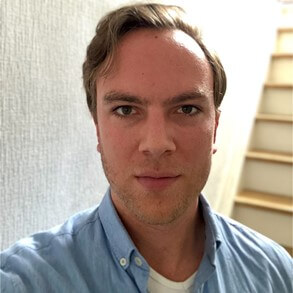 International privacy counsel & DPO EMEA with Randstad Sourceright and Randstad Enterprise Group
Previous role as head of privacy with SD Worx
Prior experience as privacy consultant
Background in law, CIPP/E certified
Arnd is international privacy counsel and DPO EMEA with Randstad Sourceright and Randstad Enterprise Group. With the support of a team of privacy experts, Arnd is responsible for the development, implementation, and continuous improvement of the privacy program. In his role as privacy counsel, Arnd operates as legal subject matter expert on data protection law. Finally, he reports to executive management on the organization's overall privacy posture.
Arnd at the Data Protection Institute
Arnd has several years experience in providing legal advice and driving privacy transformation programmes – first as consultant, then as in-house privacy professional. In his latest roles, he eats his own dog food: he defines privacy requirements and is consequently responsible to implement them into the business. He knows what works in theory, and what actually works in practice.
"Data protection is never easy. It's up to us, privacy professionals, to make it work."
Arnd values critical exchange and interaction during teaching moments. He believes best practice is built on understanding legal requirements and, more importantly, sharing experience of applying those requirements to real-world settings.
Blijf op de hoogte via onze nieuwsbrief
Blijf in contact met ons laatste nieuws, aanbiedingen en beschikbare opleidingen.