DPI is blowing out 3 candles on its Stay Tuned cake this year!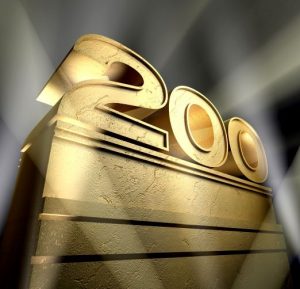 This program was set up early 2020 at the request of many with the aim of offering the brand new DPO alumni a permanent source of legal and practical updates. After all, the GDPR itself says that each DPO is appointed on the basis of his/her professional qualities and, in particular, his/her expertise in data protection law and practice and his/her ability to fulfill the many duties. A regular update of the law, jurisprudence and the many Belgian and European decisions, guidelines and tips is therefore of the utmost importance.
Since the start in 2020, more and more DPOs have found their way to these regular update sessions at DPI, including this first quarter of the new year. More than 50 French-speaking and more than 160 Dutch-speaking DPOs were present in Nivelles, Elewijt and Aalter, or even online via live broadcasting, to learn more about the decisions of the past 3 months from both the Belgian and European data protection authorities, and to discuss a practical case study on some interesting GDPR situations in the field of HR.
Are you unable to participate or have you missed something? No problem, you can watch all sessions from the very beginning again on our online platform. A practical search function leads you to the requested subject…
Have a look at the feedback from the participants of this quarter's Stay Tuned:
"As always, good clear explanation of the decisions at home and abroad of the past period. A great added value is also the contribution of the fellow students and the instructive discussions, each based on their experience and field of expertise. The workshop on GDPR in HR was very interesting and provided a lot of information that we can/will quickly put into practice."
"The input from the teachers was remarkable. Thank you for the quality of these Stay Tuned sessions!"
"Very good dynamics between the speakers; top guest speaker (like those of previous sessions)! The cases are presented in a passionate way!"
"This was my first Stay Tuned. I found it very instructive; the formula (thinking about DPA decisions and workshop) is very good. Speakers with relevant experience. Networking is obviously a plus. And the location and catering were top!"
Discover what other Stay Tuners think in the video on our website.
Do you also want to know more and be part of our (Dutch and French speaking) Stay Tuned community? Surf to Stay Tuned as DPO – Data Protection Institute (dp-institute.eu).