The training will take place at the Van der Valk Hotel Ghent. You can find directions here:
Car
Parking: Brico Parking B Ghelamco Arena
Address: Sluisweg 1, 9000 Ghent (Parking B Ghelamco Arena – underground parking)
Price: 5 EUR per car. You can have your parking ticket validated at the reception in the name of Data Protection Institute.
Directions: Route Parking B Van der Valk Ghent
When entering the parking lot, continue to the back of the Brico.
Take the exit at the Ottergemsesteenweg and cross the street towards the parking of the Ghelamco Arena/Albert Heijn.
ATTENTION: It is also possible to park in the upper and underground parking lot of the Van der Valk Gent hotel itself. However, this is in principle reserved for hotel guests staying there and carrying luggage. This access can therefore be refused to those who are only attending training and not staying there. This parking lot also fills up quickly.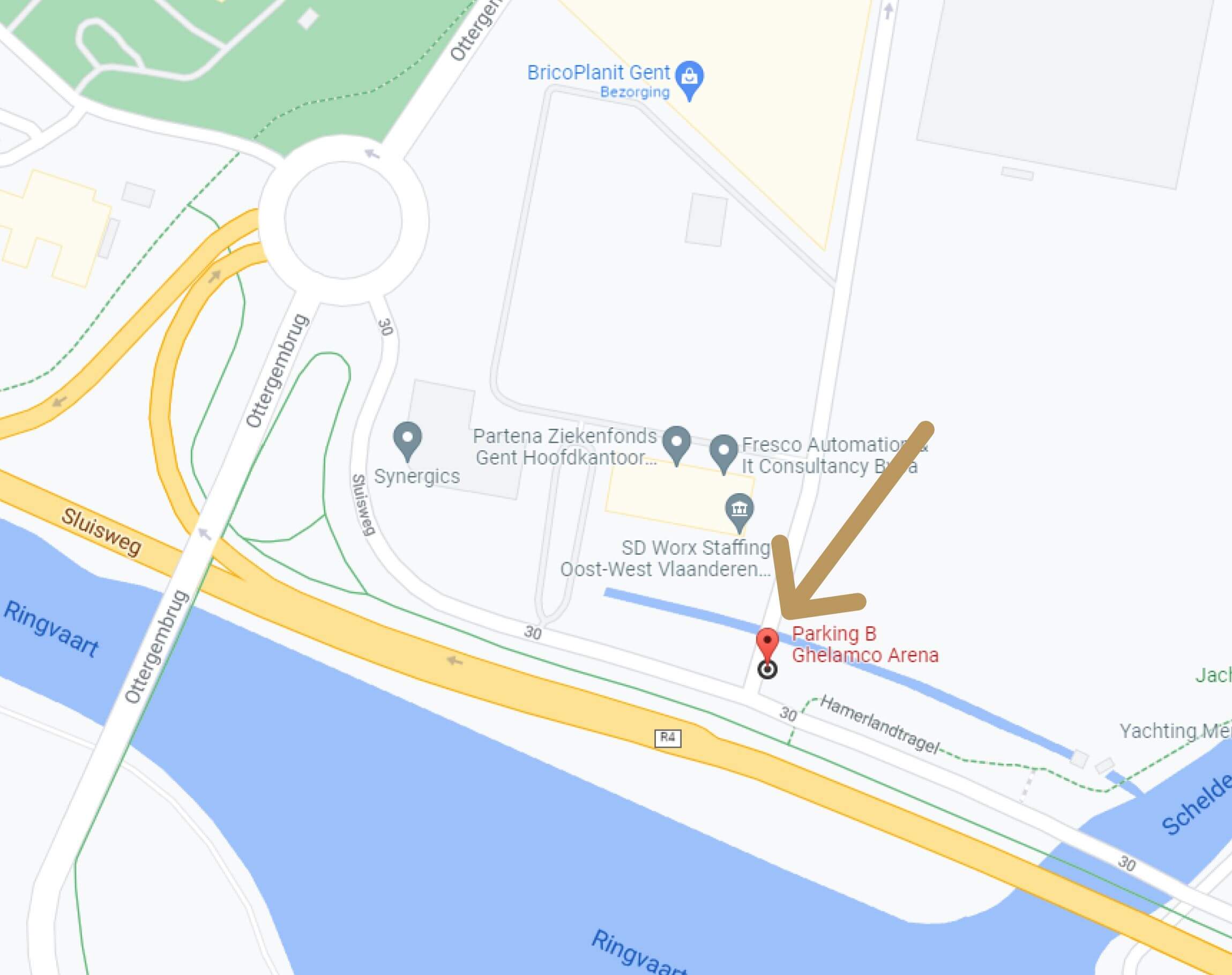 Train
From Gent-Sint-Pieters train station it takes 39 minutes (3.1 km) on foot to Van der Valk Ghent. The walking route from the stop to Van der Valk Ghent is marked in blue on the map.
Walk north towards the Kon. Maria Hendrikaplein.
Turn right onto the Kon. Maria Hendrikaplein
Turn right onto the Pr. Clementinalaan
Follow road to Parkplein
Continue onto Burggravenlaan
Turn right onto the Krijgslaan/the N60
Turn left onto the Vrijheidslaan
Continue onto Koekoeklaan
Continue onto Koolmeesstraat
Continue onto the Corneel Heymanslaan

Go straight over 2 traffic circles

Turn right onto the Akkerhage