Exclusive updates on cameras in Q3 2023 and a special summer promotion!
What keeps you awake at night as a DPO? The buzz among our Stay Tuned alumni is mostly about cameras!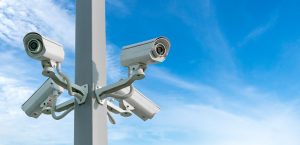 Cameras have become part and parcel of our daily lives and are in the news almost every day now. On the one hand, they make us feel safer, but on the other hand, they make constant monitoring possible of our daily movements, which affects our privacy significantly. A considerable task for you as DPO!
In our next Stay Tuned workshop of Q3 2023, we will zoom in on a realistic situation of a company wishing to install cameras for various purposes. For example, they want to mount surveillance cameras both inside the building and outside on the street side, monitor employees at the checkout counters, secure access to certain premises through iris scanning, and monitor the underground car park through ANPR registration plate recognition.
With these examples, we will establish a link with the different legislations that mention cameras, such as the GDPR, the framework law of 30 July 2018, the "cameras" law, CLA No. 68, the regulation on security agents and access to images by the police.
Finally, we analyse how the persons affected can exercise their rights appropriately.
Do you want to be thoroughly informed about this? Then subscribe to our Stay Tuned at Stay Tuned as a DPO (only in Dutch and French).  
In addition to our exciting programme, DPI is making you another great offer to brighten up the summer holidays…
Do you know someone who, just like you, is interested in regular update sessions on the GDPR? Then why not try our
'Bring a Friend' promotion STAYDUO

(*):

Your buddy gets a 25% discount on his/her first Stay Tuned annual subscription, and on top of that, you get the same 25% discount when you take out your first subscription yourself or at the next renewal of your current subscription. Make a head start this summer and always Stay Tuned later!

How do you register for this promotion? Using the link on our website above, you and your friend each enter your own registration using the code "STAYDUO SUMMER" + the name of the other one.

(*) Conditions:
The newly introduced candidate must not have taken a Stay Tuned subscription in the last 2 years.
The new discount of 25% applies to the current Stay Tuned subscription price. Any price increases in the period up to 30 September will not be charged.
The discount will be granted only upon the effective confirmation of the two subscriptions. Existing subscribers who bring a friend can send us the application with the code via email, while their buddy registers for the first time through the site.
This promotion is valid until 30 September 2023.