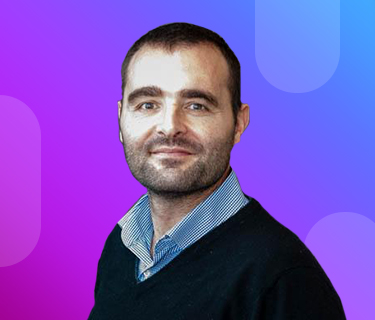 DPO indépendant au VDAB
Leader sur l'éthique de l'intelligence artificielle ( Digital Ethicist) et les biais discriminants
Conseil et expert  en matière de Data Governance , Big Data et stratégie Data
Mise en place de data roadmap, Corporate Data Model,  programme data governance et de sécurité de l'information
Papa et sportif, passionné de vin et de lecture
Au cours de sa carrière, Vincent a acquis plus de 20 ans d'expérience dans la prestation de services informatiques et de sécurité.
Vincent a travaillé en tant que Program Manager sur des mises en conformité RGPD et sécurité de l'information.
Autres enseignants
Entrepreneur and innovator in security, privacy, and identity
Pioneer in Consumer Identity and Access Management (CIAM)
Thought leader in authorizations and access control
Experienced in various company types, ranging from startups to publicly listed multinationals
Values transparency, sustainability, knowledge transfer, and digital inclusion
Over 25 years of experience in IT, mainly information, cloud and cyber security.
Independent security consultant since 2016
Training and coaching in information security since 2019
Bart holds a Master's degree in Computer Science from KULeuven, as well as a Ph.D. in Application Security from KULeuven.
He has 25 years of experience in cybersecurity and is working as a Director in the Cyber&Privacy unit at PwC Belgium. He is also co-lead of the OWASP SAMM project.
Christian holds a PhD in Sciences from the University of Brussels and works as an independent consultant, auditor and coach.
Since more than 25 years, he is supporting executives and leaders looking to increase their own resilience as well as the resilience, continuity and sustainability of their enterprises.
He's been working in very diverse and international environments abroad and in Belgium (BNPParibasFortis, Record Bank / ING, Sibelga, PwC, NMBS, Baloise, Etablissements Français du Sang, Roche pharma, Hamon, …).
Christian's vision and experience from the field is that best resilient enterprises stay in business and grow by also caring about their people, technologies and environment. Hence the need for a winning sustainability strategy supports fight against climate change and reduction of the environmental footprint.
On a more personal touch, he is the proud father of 2 teen girls, and that's another strong thrive for developing resilient paths on a daily base and offering his family a better future.
Stephen has some 25 years of experience in IT and 12 years in OT cyber risk management, with experience in business strategy, competitive analysis and cyber risk management. He has been working as an independent consultant for 22 years.
Stefaan's professional journey started way back in 1988 as an engineer in the R&D unit of Agfa Gevaert. After some intermediate company changes, Stefaan joined IBM in 1997 as Architect for Systems management solutions first, and since 2001 for (cyber)security solutions. In his role as Security Architect, he fulfilled several positions in Benelux, Europe and at global level. Also, he achieved in 2015 his Level 3 Architect Certification (Open Group Distinguished Architect) and since 2021 he is the Benelux Architect Profession leader (across all IT domains).  In his current role as member of a WW team, he assists IBM Clients with security innovative projects.
(University of Ghent)
Active in the field of information security and data protection since 2002
Security advisor/auditor with broad knowledge of all aspects of information security and with extensive eGov experience (social security, ehealth, military, …) in various roles (security consultant/officer, IT security researcher, CISO/DPO as-a-service)
Since 2022 Expert Cybersecurity & Certification at the Centre for Cybersecurity Belgium (CCB).
Juriste titulaire d'un master en droit à finalité civile et pénale
Spécialisation en droit des technologies de l'information et de la communication
Juriste depuis 2019 au sein de l'Organe de contrôle de l'information policière (COC), autorité de protection des données et de contrôle belge
Commissioner-investigator at the Belgian Supervisory Body of Police Information
Employed for more than 20 years in the Belgian Federal Police in different positions both at national and regional level, always related to the management of operational police information, including public order and judicial police
Involved in the development of a national ANPR network
Head of service at the Communication and Information Service of the District of Halle Vilvoorde
Worked as chief operations for the Belgian Air Support Unit and for the Intelligence Department of the National Public Order Directorate.
Involved in the functional development of several police applications, and acted as a representative in working groups with regards to police law and national guidelines for the processing of police information
Occasionally sent abroad to participate in international information exchange centers established at the occasion of large scale international events such as G8 Summits and NATO meetings
Participated to several international seminars and trainings
Participate to several international courses and seminars
Sent to Burundi twice in order to contribute to the training of local police officers and in order to develop a national communication center with regards to the 2015 national elections
Guest lecturer at different police academies with regards to police information matters
Over 30 years of experience in IT, mainly in information security
Expert Security Consultant at Toreon since 2019
8 years at Telenet, the last 4 of which as being responsible for information security (CISO-role)
23 years at EDS (later HP) in various technical roles including development, conducting security assessments for international clients, security incident response and forensics and a lot more…
CISSP since 2008
ISO27001 Lead Implementer
PhD in secure software engineering from the KU Leuven
15 years of experience in cybersecurity and secure software engineering
Application Security Expert at Toreon
Guest lecturer at various colleges
More than 20 years of experience in programming, testing and security
Master degree in applied Computer science at the University of Ghent
20+ years of experience in cybersecurity and privacy
Co-founder and CTO at Toreon
Threat modeling trainer at Black Hat
Co-founder and chapter leader of OWASP Belgium
Partner at Qualified Audit Academy
20 years of Experience in Audit related to information technology, governance and privacy
Trainer at Institute of Internal Auditors, UCL, ICHEC, ISACA, IFACI
Secretary General of DPO-pro (Professional Assocation of DPO's in Belgium)
Board Member at Institute of Fraud Auditors
Partenaire chez Calleta Consulting, fondée en 2010
Expérimenté et certifié en tant que Data Protection Officer
Expert en stratégie et gouvernance d'entreprise et de données
Large expérience dans les domaines general management, finance, sales, IT et operations
Chercheur au Cyber & Data Security Lab de la Vrije Universiteit Brussel (VUB)
Senior Consultant chez Cybersecurity-law.be
Membre effectif de la Commission de contrôle bruxelloise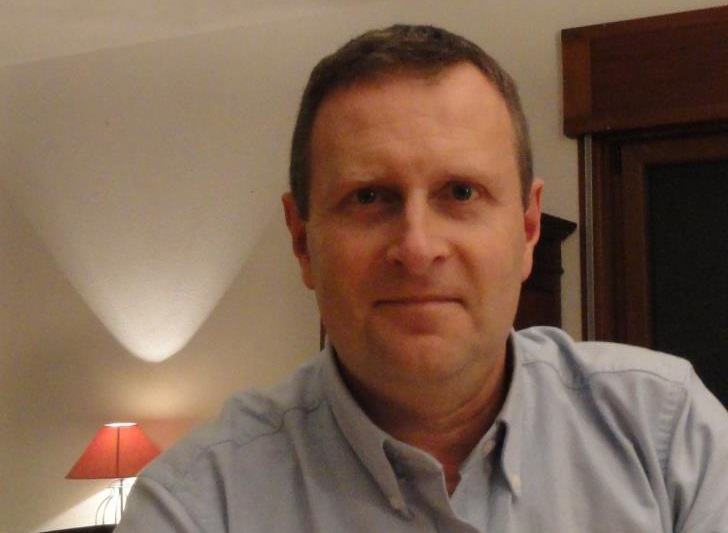 Information Security Officer et Data Protection Officer dans le secteur des paiements des allocations de chômage de la sécurité sociale
Actif dans le domaine de la sécurité de l'information depuis 2003
Combine une expérience pratique dans les système IT et dans la législation en matière de respect de la vie privée :

Expérience IT technique en tant que IT Manager, ingénieur réseau, etc.
Conseiller en technologies et en sécurité de l'information auprès de l'Autorité de Protection des Données (APD – ex-Commission Vie Privée)
Vaste expérience dans le domaine de la législation en matière de respect de la vie privée, de la protection des données et de la norme ISO 27001

Certified Information Privacy Professional/Europe (CIPP/E) / International Association of Privacy Professionals (IAPP) (depuis 2014)
Microsoft Certified Systems Administrator (MCSA) / Technofuturtic / 2007 + Certification Exchange 2003 + Certification Active Directory
DPO indépendant au VDAB
Leader sur l'éthique de l'intelligence artificielle ( Digital Ethicist) et les biais discriminants
Conseil et expert  en matière de Data Governance , Big Data et stratégie Data
Mise en place de data roadmap, Corporate Data Model,  programme data governance et de sécurité de l'information
Papa et sportif, passionné de vin et de lecture
Managing Partner Data Trust Associates
Over 10 years of experience in data management (including with Volvo) and 18 years of experience in IT.
EU-certified Data Protection Officer (certification by the European Institute of Public Administration since 2015)
Trainer at Vlerick Business School and I.T. Works
Managing partner and trainer at Data Protection Institute
Lecturer Information Security at Thomas More Hogeschool Mechelen (since 1999)
DPO in the healthcare sector
Member of the Flemish Supervisory Commission (Vlaamse Toezichtcommissie – VTC)
Active in data protection and information security since 2003
Industrial Engineer Electronics/ICT
Active as an online blogger since 2002, always experiencing digital trends first hand
10 years IT consultancy experience
Freelance marketing strategist at Intracto (since 2014)
Lecturer at Thomas More and practice assistant at Uhasselt
Managing Partner at Sirius Legal Lawyers, founded in 2010
8 years of expertise in data protection and privacy for the media, advertising and entertainment industries
Member of the Legal Committee of BAM (Belgian Association of Marketing)
Member of the IP Practice Group of Consulegis, an international network of independent law firms
Experience as a lecturer of drafting techniques for commercial contracts at VUB (2005-2013)
Experienced speaker at seminars and various training courses
Restez informé grâce à notre newsletter
Restez au courant de nos dernières nouvelles, offres et formations disponibles.