Threat Modeling Practitioner
Nos formateurs pour la formation: Threat Modeling Practitioner
Cette formation est donnée en anglais
With this hybrid online training we will teach you to become a threat modeling practitioner; how to threat model, and "build in" security as part of your secure development practice. This training is a blend of self-paced digital preparations with action-packed hands-on live labs delivered by our threat modeling experts.
This training is online and taught in English. Check here to find out more about the content and to subscribe.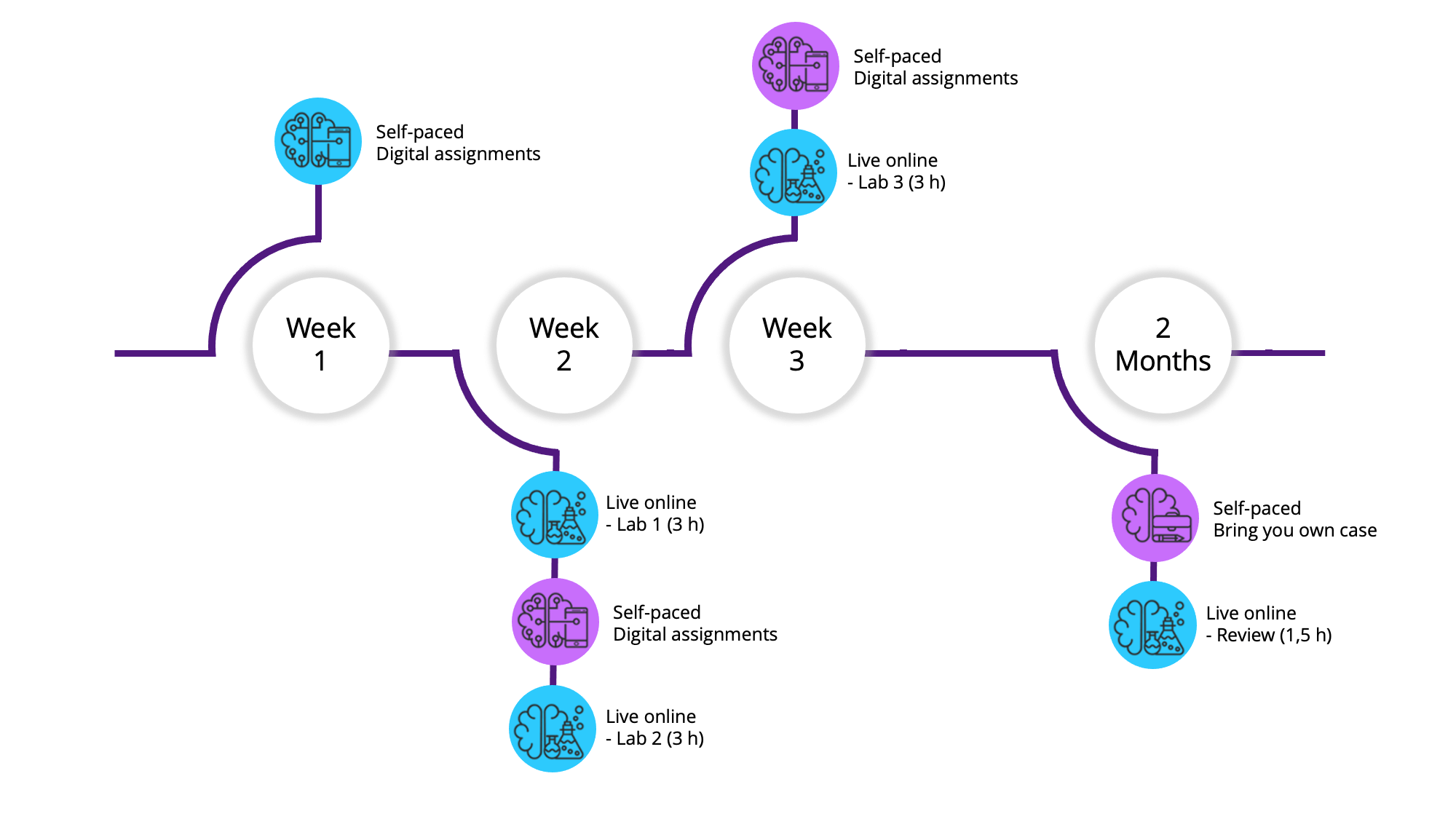 "Threat Modeling Practitioner Certificate"
KMO-Portefeuille Flandre - intervention élevée pour le thème CYBERSECURITY : 45 % pour les petites et 35 % pour les moyennes entreprises.
S'inscrire maintenant
Réserver un appel
« "Sebastien delivered! One of the best workshop instructors I've ever had. » »

Black Hat training participant

« "I took Whiteboard Hacking training with Sebastien, and it really helped me understand how to threat model properly. I don't think I have found any other training to be as comprehensive or deep and Sebastien provided relevant examples. I would highly recommend this training to others interested in Security. » »

Engineering Manager, Application Security at Segment

« "Just finished your excellent Threat Modelling course, led by Steven Wierckx together with colleagues from all over Europe. It was really great and comes recommended from my side to anyone interested in developing IT systems that are secure by design. » »

Enterprise Architect at Energinet.dk

« "I feel that this course is one of the most important courses to be taken by a security professional. » »

Black Hat training participant

« "The group hands-on practical exercises truly helped. » »

OWASP training participant

« "Toreon's comprehensive Threat Modeling training has enabled several Trend Micro R&D teams to identify software security risks at the design phase with a structured approach. » »

R&D Architect at Trend Micro

« "Modern, comprehensive threat modeling techniques. » »

O'Reilly training participant
Threat Modeling Practitioner
Live labs 8-May, 12-May, 17-May; review session 8-Jun
EN
Threat Modeling Practitioner
Live labs 18-Sep, 22-Sep, 28-Sep; review session 26-Oct
EN
Threat Modeling Practitioner
Live labs 4-Dec, 8-Dec, 14-Dec; review session 11-Jan 2024
EN
Économisez sur vos études:
Registration number KMO portefeuille: DV.O213013

Our courses are accredited for the KMO-portefeuille. This means that, depending on whether you are a small or medium-sized enterprise, you can receive a 30% or 20% subsidy from the Flemish Government on the cost of registration.

Acknowledgement by Chèque-Formation

The training voucher allows you to benefit from financial aid to train your workers in one of the approved training centres. Worth 30 euros, it corresponds to 1 hour of training per worker.