Data Governance & Data Steward Foundations
Temps
de 09h00 - 12h00 & 13h00 - 17h00
Nos formateurs pour la formation: Data Governance & Data Steward Foundations
This training is taught in English, click here to find out more and subscribe.
This course teaches you how to get started with Data Governance & Data Stewardship. It serves as an excellent primer for future Data Stewards or anyone involved in a Data Governance implementation. 
Are you a Data (Governance) manager, CDO or somehow involved in implementing Data Governance?
Having a difficult time to get buy-in from the organisation?

Looking to train your Data Stewards?

 

Want to learn how Data Governance can give your company a competitive, data-driven edge?

 

Need an experience-driven, practical guide to Data Governance with many real-life examples?

 

Want to start with Data Governance (or a Data Catalog) due to regulatory constraints?

 
Our partner for this training is Data Trust Associates, a data management firm with deep expertise in guiding and implementing Data Management and Data Compliance projects.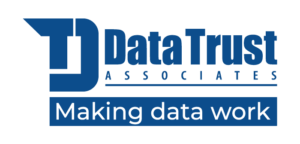 Main benefits 
Get access to our tried-and-tested Data Governance methodology

, applied in a variety of organisations

 

Get the entire organisation on board

of your Data Governance program

 

Identify the common pitfalls of Data Governance

and how to prevent them

 

Get ahead of regulatory constraints

by getting the foundations right

 

Learn how to generate quick wins

with Data use cases

 
This training is taught in English, click here to find out more and subscribe.
Ce prix comprend le lunch, le café, les rafraîchissements et le matériel de cours.

KMO-Portefeuille Flandre - intervention élevée pour le thème CYBERSECURITY : 45 % pour les petites et 35 % pour les moyennes entreprises.
S'inscrire maintenant
Réserver un appel
« In order to promote data-driven work in Sint-Niklaas, we organized the training courses 'Solving Business Problems with Data' and 'Data Governance' together with Data Trust Associates. Colleagues from various domains took part and were enthusiastically taken on board. A first result is that we have defined roles and responsibilities within our organization. »
Data Governance & Data Steward Foundations
23 june jusqu'a 23 june 2023
EN
Data Governance & Data Steward Foundations
11 december jusqu'a 11 december 2023
EN
Data Governance & Data Steward Foundations
21 june jusqu'a 21 june 2024
EN
Économisez sur vos études:
Registration number KMO portefeuille: DV.O213013

Our courses are accredited for the KMO-portefeuille. This means that, depending on whether you are a small or medium-sized enterprise, you can receive a 30% or 20% subsidy from the Flemish Government on the cost of registration.

Acknowledgement by Chèque-Formation

The training voucher allows you to benefit from financial aid to train your workers in one of the approved training centres. Worth 30 euros, it corresponds to 1 hour of training per worker.