Accelerating Business with Data
Temps
de 09h00 - 12h00 & 13h00 - 17h00
Nos formateurs pour la formation: Accelerating Business with Data
This training is taught in English, click here to find out more and subscribe.
Accelerating Business with Data raises 'Data awareness' levels of business teams & leaders. You'll learn how to capitalise on Data and make it work for you(r organisation).
Do the below questions sound familiar?
I know we need to work on our 'Data'. How do I get started?
What opportunities are we missing from Data, from operational to top management?
We're dealing with multiple challenges. How many are caused by or solved with our Data?
I'm hearing lots about Big Data/Data Analytics/Data Science/AI/Machine learning. Is my organisation ready for it?
We see our competitors are using some form of Data technologies. How can we leverage Data for a competitive advantage?
Our partner for this training is Data Trust Associates, a Data management firm with deep expertise in guiding and implementing Data Management and Data Compliance projects.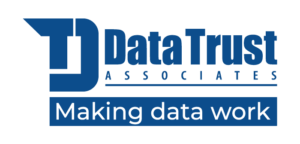 Main benefits 
Acquire the building blocks to solve both long-term and immediate business challenges and pursue business opportunities that clever use of Data makes possible.
How and when to use innovative Data solutions such as Data Analytics/Data Science/Machine Learning/AI/…
Understand the meaning of a 'Data-centric organisation'
Give yourself a competitive edge and get everyone working in the same, Data-centric direction
Allow for more efficient and effective Data solutions that are genuinely understood and wanted by the business
Access to our tried-and-tested 6-step Data method for unlocking value from Data
This training is taught in English, click here to find out more and subscribe.
Ce prix comprend le lunch, le café, les rafraîchissements et le matériel de cours.

KMO-Portefeuille Flandre - intervention élevée pour le thème CYBERSECURITY : 45 % pour les petites et 35 % pour les moyennes entreprises.
S'inscrire maintenant
Réserver un appel
« Past participants testify to a significant uptick in their company's business resource efficiency and satisfaction due to more insightful use of data and reports and innovative perspectives. »

« In order to promote data-driven work in Sint-Niklaas, we organized the training courses 'Solving Business Problems with Data' (current Accelerating Business with Data) and 'Data Governance' together with Data Trust Associates. Colleagues from various domains took part and were enthusiastically taken on board. A first result is that we have defined roles and responsibilities within our organization. »
Accelerating Business with Data
25 september jusqu'a 25 september 2023
EN
Accelerating Business with Data
18 march jusqu'a 18 march 2024
EN
Économisez sur vos études:
Registration number KMO portefeuille: DV.O213013

Our courses are accredited for the KMO-portefeuille. This means that, depending on whether you are a small or medium-sized enterprise, you can receive a 30% or 20% subsidy from the Flemish Government on the cost of registration.

Acknowledgement by Chèque-Formation

The training voucher allows you to benefit from financial aid to train your workers in one of the approved training centres. Worth 30 euros, it corresponds to 1 hour of training per worker.