Solving Business Problems with Data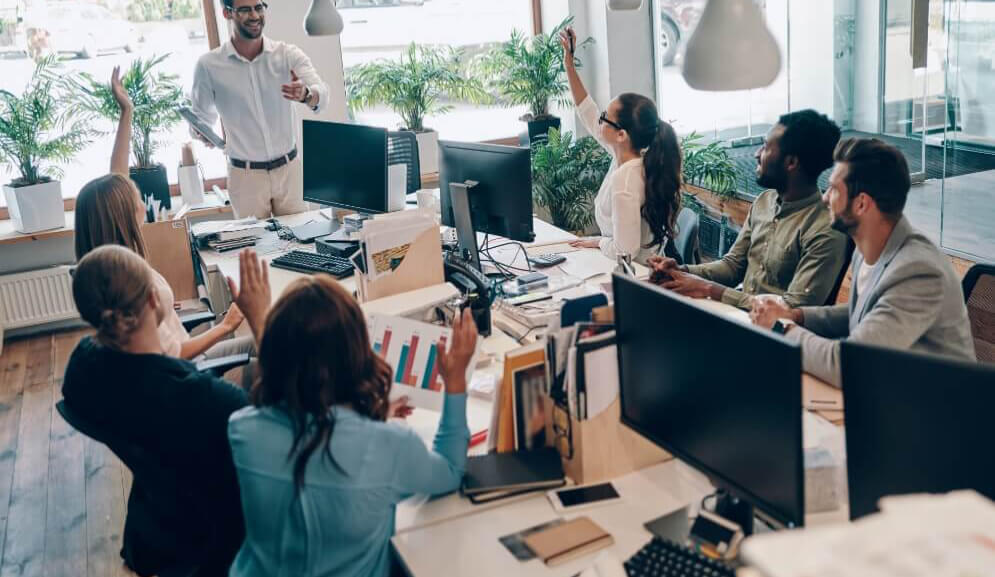 Tijd
van 09u00 - 12u00 & 13u00 - 17u00
Onze docenten voor de opleiding: Solving Business Problems with Data
This training is taught in English. Check here to find out more about the content, planning and to subscribe.
The pitch
Solving Business Problems with Data 101 aims to give business teams and business leaders the understanding and mindset they need to tap into data's true potential, along with how to use tools to actualize that potential. No longer locked in inefficient cycles, you'll discover how to work alongside your organization's data team to solve business challenges and pursue business opportunities with the right data skills.
Many companies – even those with data teams and a host of analytics and tools in place –fail to capitalize data on its vast potential. It remains underutilized, poorly used, or – in some cases – not used at all.
So, while business teams struggle with inefficient operational processes that bleed money and time, result in overdue projects and excruciating lead times for analytics – the one resource that could make life easier stays out of reach.
Unsurprisingly, that causes tremendous user frustration throughout the organization. And it means that the future-forward opportunities available through data platforms, reporting solutions, data science models, data warehouses, etc., remain under accessed data diamonds in the rough.
This training will raise your awareness of the available data and an understanding of how to access and implement it. As a result, you can proactively approach your data team with targeted requests and solve many of your and the company's business challenges independently. This course will enable you to obtain a higher ROI on your data investments, greater business process and resource efficiency, distinguishing yourself from the competition, and lower costs. All this, plus a new, healthy companywide synergy and rapport, will promote higher employee satisfaction – and retention.
Some of the key questions covered by this course include:
How do I solve data-related problems I face daily (e.g., by working more efficiently, with more insights, and smoother processes)?
How can the right data and data capabilities/tools get me better results with less effort?
How can we solve organization problems and capture opportunities more effectively using data?
What are common data-related problems in my business, and how can I tackle them?
How are data and information different, and what skills do I need to make the most of them?
What opportunities does data represent for operational and top management, and how can I start implementing them?
How can I tell if the quality of my data is good and what's the impact if it's not?
What data services & solutions are out there, and which ones are good for my company?
With this in mind, we give you the building blocks to solve long-term and immediate business challenges and pursue the business opportunities that smart use of data makes possible.
Those building blocks are captured in our simple and proven 6-step method.
The 101 course is geared explicitly towards empowering your business to become data centric by applying our six-step method, complete with related use cases and hands-on exercises.
This training is taught in English. Check here to find out more about the content, planning and to subscribe.
Lunch, coffee, refreshments and course material included.
Planning
"Past participants testify to a significant uptick in their company's business resource efficiency and satisfaction due to more insightful use of data and reports and innovative perspectives."

"In order to promote data-driven work in Sint-Niklaas, we organized the training courses 'Solving Business Problems with Data' and 'Data Governance' together with Data Trust Associates. Colleagues from various domains took part and were enthusiastically taken on board. A first result is that we have defined roles and responsibilities within our organization."
Wij zijn erkend door:
Registration number KMO portefeuille: DV.O213013

Our courses are accredited for the KMO-portefeuille. This means that, depending on whether you are a small or medium-sized enterprise, you can receive a 30% or 20% subsidy from the Flemish Government on the cost of registration.

Acknowledgement by Chèque-Formation

The training voucher allows you to benefit from financial aid to train your workers in one of the approved training centres. Worth 30 euros, it corresponds to 1 hour of training per worker.