Top 10 CISO Challenges: What to Expect and How to Prepare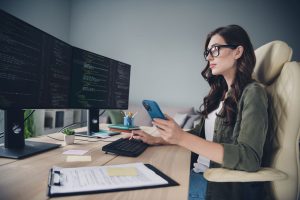 As a CISO, it's important to be aware of the challenges you may face and to prepare accordingly. We asked members of our CISO advisory board for our CISO training program to share their thoughts on what they believe are some of the biggest challenges that CISOs are likely to face in the coming years.
CISOs face unique challenges that require expertise and soft skills to tackle. We gathered input from various CISOs and security experts, and here are the top 10 challenges that CISOs can expect to encounter in the years to come in the order we think is most applicable.
1. Building Resilient Organizations
Building resilience into technology, processes, and people is the number one challenge for CISOs. CISOs need to ensure that their organization can withstand cyber threats and quickly recover from any potential attacks. This requires a comprehensive approach to cybersecurity that includes regular testing and assessments, effective incident response planning, and ongoing employee training.
2. Addressing Emerging Threats and Trends
CISOs must be proactive in addressing emerging threats and trends. This includes staying up to date with the latest threat intelligence, monitoring the Dark Web for potential threats, and collaborating with other security experts and law enforcement agencies to identify and mitigate emerging threats.
3. Keeping up to date with increasing compliance pressure and changing standards
One of the biggest challenges for CISOs is aligning security standards with the existing security program. With new security standards being introduced and existing standards being updated, CISOs need to ensure that their security programs remain compliant and effective with new and updated regulations. This requires organizations to continuously invest time and resources in adapting their security approach and governance structure to meet the new standards (case in point the updated ISO27001:2022 standard or the new NIS2 Directive).
4. Changing the Culture of Security Engineers
Changing the culture of security engineers is indeed a challenge for CISOs. CISOs need to encourage their security engineers to think in line with the business strategy and understand the importance of security in the context of the organization's overall goals and objectives. This requires CISOs to provide their team members with the necessary training and resources to develop their skills and knowledge.
5. Budget Constraints and Regulatory Compliance
Budget constraints and regulatory compliance are also significant challenges for CISOs. CISOs need to find ways to allocate their resources effectively, invest in cost-effective solutions, and prioritize their cybersecurity needs, whilst staying up to date with the latest regulations to ensure that their security programs are compliant.
6. SBOM – Protecting Against Vulnerabilities
Software Bill of Materials (SBOM) is becoming increasingly important for CISOs. CISOs need to protect their organizations against the next vulnerability by investing in an SBOM solutions and ensuring that these are integrated into their security program. SBOMs provide CISOs with visibility into the software supply chain, making it easier to identify and address vulnerabilities.
7. Further Automation and Integration of Security Processes
Another challenge for CISOs is further automation and integration of security processes in the development pipelines. As organizations continue to rely on technology for their business operations, CISOs must ensure that their security processes are automated and integrated into the development and deployment pipeline (so called CI/CD pipelines). This includes determining which gates, tools, and build processes should be used to ensure the security of their software development process and products.
8. Impact of AI & ML on Security Activities
The impact of AI and ML on security activities is a significant challenge for CISOs. AI and ML technologies are being used to enhance security controls, but they are also being leveraged by attackers to launch more sophisticated and targeted attacks. CISOs need to protect against attackers using or including machine learning as part of their attack vectors and ensure that their organization's data and models are secure and compliant with legal frameworks such as GDPR.
9. Recalibrating Security for a Changing Workforce
With an increasing reliance on remote work, CISOs need to recalibrate their security strategies to accommodate the changing workforce and their behaviors. This includes addressing questions such as whether to replace typical VPN-based solutions for remote workers with a zero-trust architecture (LINK), how to secure personal devices used for work, and how to train employees to identify and avoid security risks.
10. Automation of the CISO KPI Dashboard
Automating CISO KPI dashboards is a challenge that requires time and effort. CISOs need to focus on automating their KPI dashboards to ensure they have real-time visibility into the performance, impact, and efficiency of their security controls. and to report to C-level.
Preparing for the Challenges
To prepare for the challenges that CISOs will face in the coming years, it's important to invest in the necessary skills and knowledge. Our CISO training program is an excellent way to gain practical CISO knowledge and crucial soft skills to overcome these challenges.
The program covers a wide range of topics, including cybersecurity strategy, risk management, compliance, incident response, and security operations. Participants will learn from experienced CISOs and industry experts, who will share their knowledge and insights on the latest trends and best practices in cybersecurity.
The program is designed to provide a hands-on learning experience, with practical exercises and case studies that allow participants to apply their learning in real-world scenarios. Participants will also become part of a growing network with their peers to share their experiences and insights.
Conclusion
CISOs will face unique challenges in the coming years, including aligning security standards and approaches, further automating, and integrating security processes, and recalibrating security for a changing workforce. CISOs must also address the impact of AI and ML on security activities, protect against emerging threats and vulnerabilities, and build resilient organizations.
With budget constraints and regulatory compliance requirements, it's essential for CISOs to find ways to allocate their resources effectively and prioritize their cybersecurity needs. By investing in the necessary skills and knowledge, CISOs can prepare themselves to overcome these challenges and become successful CISOs. We encourage you to consider registering for our CISO training program and taking the next step towards a successful CISO career.
Want to know more? Download our full CISO information brochure: CISO Brochure download.
Get updates on this training? 
Would you like to be kept up to date on CISO trainings?
Subscribe below.
Modules planned in the coming months