Solving Business Problems with Data 101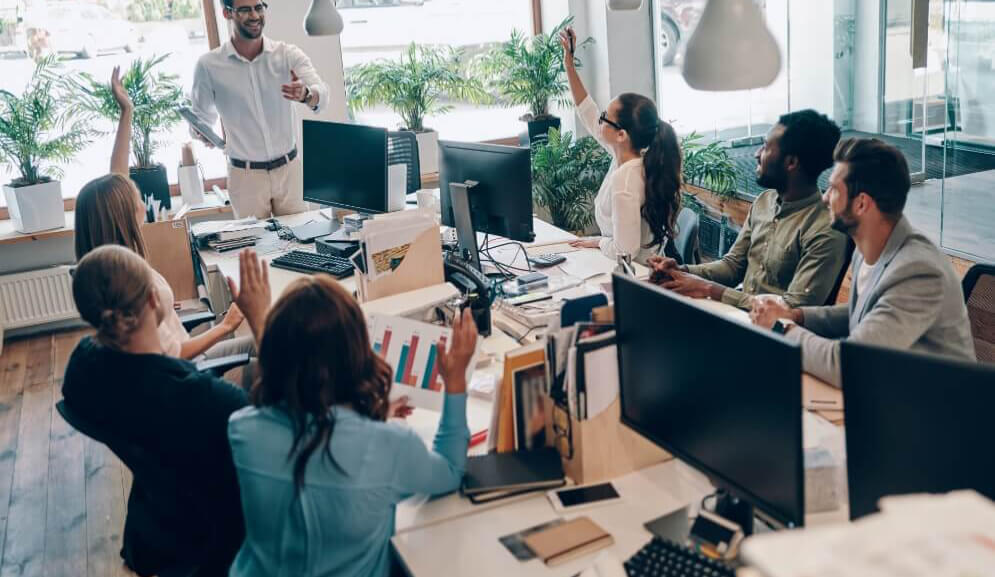 Time
from 09h00 - 12h00 & 13h00 - 17h00
Next training date
24

october

until 24

october

2022
Our teachers for the training: Solving Business Problems with Data 101
This training is taught in English.
The pitch
Solving Business Problems with Data 101 aims to give business teams and business leaders the understanding and mindset they need to tap into data's true potential, along with how to use tools to actualize that potential. No longer locked in inefficient cycles, you'll discover how to work alongside your organization's data team to solve business challenges and pursue business opportunities with the right data skills.
Many companies – even those with data teams and a host of analytics and tools in place –fail to capitalize data on its vast potential. It remains underutilized, poorly used, or – in some cases – not used at all.
So, while business teams struggle with inefficient operational processes that bleed money and time, result in overdue projects and excruciating lead times for analytics – the one resource that could make life easier stays out of reach.
Unsurprisingly, that causes tremendous user frustration throughout the organization. And it means that the future-forward opportunities available through data platforms, reporting solutions, data science models, data warehouses, etc., remain under accessed data diamonds in the rough.
This training will raise your awareness of the available data and an understanding of how to access and implement it. As a result, you can proactively approach your data team with targeted requests and solve many of your and the company's business challenges independently. This course will enable you to obtain a higher ROI on your data investments, greater business process and resource efficiency, distinguishing yourself from the competition, and lower costs. All this, plus a new, healthy companywide synergy and rapport, will promote higher employee satisfaction – and retention.
Some of the key questions covered by this course include:
How do I solve data-related problems I face daily (e.g., by working more efficiently, with more insights, and smoother processes)?
How can the right data and data capabilities/tools get me better results with less effort?
How can we solve organization problems and capture opportunities more effectively using data?
What are common data-related problems in my business, and how can I tackle them?
How are data and information different, and what skills do I need to make the most of them?
What opportunities does data represent for operational and top management, and how can I start implementing them?
How can I tell if the quality of my data is good and what's the impact if it's not?
What data services & solutions are out there, and which ones are good for my company?
With this in mind, we give you the building blocks to solve long-term and immediate business challenges and pursue the business opportunities that smart use of data makes possible.
Those building blocks are captured in our simple and proven 6-step method.
The 101 course is geared explicitly towards empowering your business to become data centric by applying our six-step method, complete with related use cases and hands-on exercises.
Why take this course?
By the end of this course, you'll be able to take advantage of several data-related benefits:
Understanding how to tackle your business issues (using data) faster, more independently, and with less effort to produce better, targeted results.
Business teams will discover how to obtain, prepare, and maximize the available data and access the right data. Obtaining insights faster will boost productivity and give your company a competitive edge.
Understand how to use innovative data solutions using data science and machine learning/AI, and find out why and how these solutions can help solve your problems and realize opportunities.
Understand what a data centric-organization entails and how businesses that transform into data-centric organizations use fact-based decision making to increase efficiency and stand out from the competition.
Reduced project and process costs due to better data management.
Data and business teams will perform more efficiently due to a shared data-centric vision and mission.
Higher ROI on data investments.
Get business teams to ask for the right 'data' requirements instead of the data team pushing solutions that are not always understood or used in the best way possible.
You'll learn about and get to put our simple six-step method into practice – your key to unlocking all the benefits above.
Target group
Are you wondering whether 'Solving business problems with data' would give you a better grasp on data and help you turn your or your company's performance up a notch?
This course targets a broad spectrum, from company executives and data-savvy businesspeople to IT team leads, developers, and freelancers, including product managers, process and business analysts, and management consultants.
It promotes organization-wide continuity in data management, putting everyone involved on the same wavelength.
A firm grasp of what data is isn't a prerequisite. 'Solving business problems with data' stands to benefit anyone keen to step up their data game, boost their efficiency, and effectively troubleshoot problems.
Learning goals
What you'll learn in a nutshell:
How to distinguish between data and information, as well as how to understand and capitalize on the value of both through examples and use cases.
What a data-centric organization is, its inherent value, and how to put your company on the path to becoming one.
Why data and data-centricity aren't just for IT or data people, i.e., how business teams play a crucial role in strong data-centric organizations.
The 6-step method and how to proactively use it to solve data-related bottlenecks and other problems in your business, using relevant use cases and hands-on exercises tailored to your situation.
How to recognize good and bad data quality and how to tackle that.
What common data capabilities and data services like data governance, APIs, data catalogs, self-service BI, Big data stores, IoT, streaming data, data science are and how to use them.
The basics of data architecture and its different components from platforms and data sources to how data can be accessed efficiently.
How to make the most of your data team and its services.
What your role is in a data-centric organization.
Educational approach of this course
Solving business problems with data 101 is an agile course customized to your needs and prior knowledge. Conducted face-to-face, either in a classroom setting or on site at your business, we combine theory and hands-on exercises to ensure a comprehensive understanding of data management and data centricity, as well as how to apply what you've learned to solve real-life business problems.
Our six-step method is at the heart of this approach and serves as a sound basis for organizations looking to maximize their data and become data centric.
Each step will be tested throughout the method against a use case that directly addresses real data-related issues that you and your business face. You'll interact with this use case to get a tangible hold on what it's all about, and we use additional hands-on exercises to reinforce your understanding and make sure you can put our method into practice. In short, we empower you to solve your business problems with data.
To ground your learning experience, we provide a booklet of course material handouts, including a set of exercises.
This training is taught in English.
End product
Our 101 course is essentially about awareness raising and putting you on the path to becoming a data-centric professional and business. This one-day course does not entail any exams or official certification, but you will be awarded a certificate of attendance at the end of the course.
Bonus: In-house training is available, complete with custom, company-specific cases.
How to prepare yourself
To get the most out of this course, we recommend that participants summarize their organization's main challenges. Take a two-pronged approach and list them in separate columns as either business-related bottlenecks or data-related ones.
For example, do you have a less than stellar track record of project success? Do you often end up over budget? Are your report and insight lead times inconveniently long? Those and related items can be filed under 'business challenges'.
In terms of data, consider the following:
Do your investments have a nasty habit of yielding less than expected?
Do you suffer from poor data quality?
Do you have trouble acquiring a high enough degree of accuracy from your data science models?
Do you have trouble accessing and using the right data from data lakes, and do you know what those lakes contain?
Your summary will come in handy because several of these challenges are directly addressed by our six-step method, giving you instant insight into your own situation.
Click here for more information about our teachers.
Morning
Getting to the bottom of 'data' and 'information'. How are they different? What value do they represent for organisations? We'll look at some examples and uses cases to make it tangible.
What is a data-centric organisation, and how do you become one? We'll look at the value of data centricity and the crucial role that business teams play in high-functioning data-centric businesses.
Break
Introduction to the 6-step method and data management.
Understanding and applying Steps 1 and 2 through practical use cases and hands-on exercises.
Lunch
More on the 6-step method and data management.
Understanding and applying Steps 3 through 5 through practical use cases and hands-on exercises.
Break
Understanding and application of Step 6 through practical use cases and hands-on exercises.
Learning the basics of data architecture and its different components, from platforms and data sources to how data can be efficiently accessed.
Getting to know common data and data services and how to make the most of them and your data team.
Q&A
Lunch, coffee, refreshments and course material included.
Schedule
"Past participants testify to a significant uptick in their company's business resource efficiency and satisfaction due to more insightful use of data and reports and innovative perspectives."

"In order to promote data-driven work in Sint-Niklaas, we organized the training courses 'Solving Business Problems with Data' and 'Data Governance' together with Data Trust Associates. Colleagues from various domains took part and were enthusiastically taken on board. A first result is that we have defined roles and responsibilities within our organization."
Solving Business Problems with Data 101
24 october until 24 october 2022
We are recognized by:
Registration number KMO portefeuille: DV.O213013

Our courses are accredited for the KMO-portefeuille. This means that, depending on whether you are a small or medium-sized enterprise, you can receive a 30% or 20% subsidy from the Flemish Government on the cost of registration.

Acknowledgement by Chèque-Formation

The training voucher allows you to benefit from financial aid to train your workers in one of the approved training centres. Worth 30 euros, it corresponds to 1 hour of training per worker.